Data Collection for Academic Survey on Green Products Purchase Intention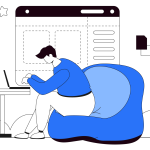 Dr. Naman Sreen, Assistant Professor of Marketing at Jindal Global Business School, Sonipat
(JGBS), is leading this research study. He approached us to run multiple studies parallelly and
collect responses from our Audience panel using the scenario-based questionnaire method.
Green products are also known as environment-friendly products. With the increasing concerns about depleting environmental health, companies, researchers, brands, and governments are now putting more emphasis on products that follow environmentally friendly activities throughout the entire supply chain, i.e., acquiring raw materials, manufacturing process, disposal in the market, and final purchase. Consumers should be able to identify eco-friendly products more easily when they intend to purchase them.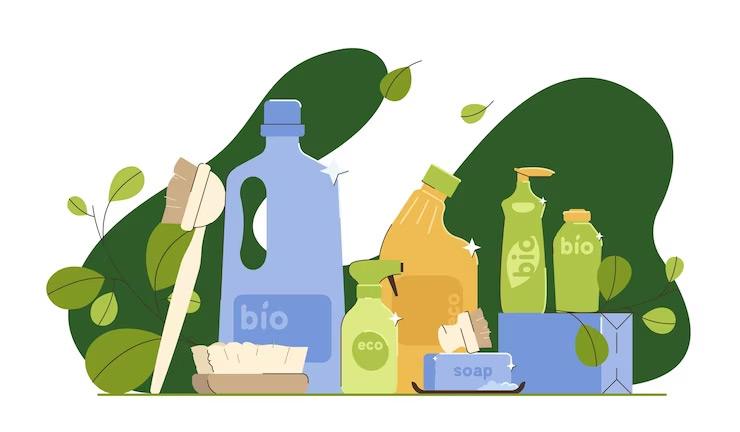 What the researcher was looking for:
Single platform to run & manage multiple studies parallelly
Each study is to be displayed to a unique pre-defined set of participants only
Participants who could understand and relate to various scenarios presented to them
Getting honest and meaningful responses
How our audience panel helped:
ThinkSurvey was able to create multiple studies, each with a unique id for easy recognition. The demographics for each study were pre-defined using our randomization technique. This ensured each survey was visible only to its own pool of participants. The researcher was happy to see the accuracy of the data collected. 
"I have used ThinkSurvey data for multiple research articles. It has really helped me to capture data across India with efficient and effective time and cost management." – Naman Sreen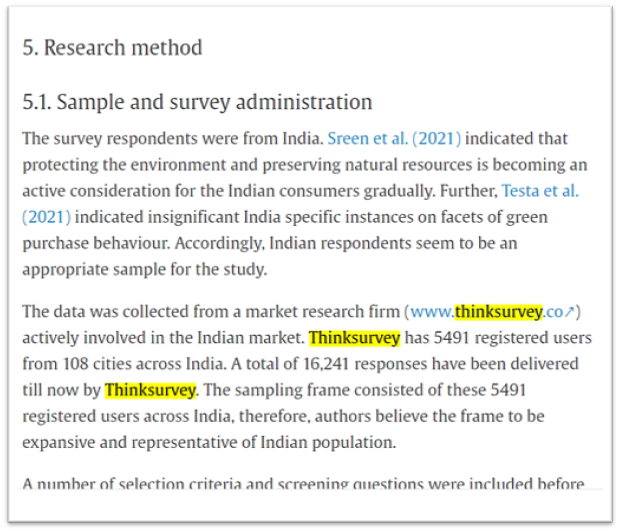 Our data got accepted by the journal without any to-and-fro follow-ups or queries
The audit team took 50% lesser time in approving the collected data
The paper is published in one of the top 15 marketing journals
Contact now to see us more directly and connect with you in real time.