Data Collection for Academic Research on Millet-based foods awareness and consumption behaviour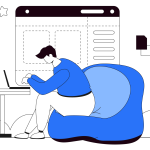 Priya Shah, (PhD Scholar of Economics and Behavioral Policy at IIM Shillong) is leading this academic research on Millet-based foods awareness and consumption behaviour in India. She had two main objectives – first, to study the drivers that make people consume millet-based food frequently, and second, to study the barriers to why participants tried millet-based food but continued on their usual diet.
Millets, also known as coarse cereals, are rich in protein, vitamins, and minerals; and are considered nutritionally superior to wheat and rice. They can easily grow in drought areas. India is the 5th largest exporter of millets in the world. Bajra (pearl millet), Ragi/Mandua (finger millet), Ramdana (amaranth), Kuttu (buckwheat millet), Sanwa (barnyard millet), Kangni/Kakum (foxtail millet), Kodon (kodo millet) are some of the most common consumer millets. On the request of GoI, United Nations declared 2023 as the International year of Millets. It plays a vital role in ecological and economical security for India and hence become a favorite topic of research and analysis among academicians and researchers.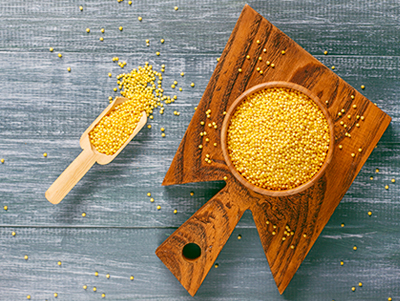 What the researcher was looking for:
Run pre-test questionnaire as the first step. This will help her finalise the main surveys
A survey platform that can manage 2 sets of long questionnaires
Targeted participants who either consume millet-based foods or are aware of the same
Cost-effective survey platform and yet authentic responses
How our data collection service helped:
This by far had been the most challenging study as it required reaching out to a very niche audience in large numbers. We had to make sure the desired number of responses are collected without stretching the timelines. To achieve the 2 objectives presented by the researcher, our audience segmentation and filtration made it easy to categorise participants into relevant buckets. This made sure only the relevant participants answered the survey meant for them.
The final data turned out to be of the highest relevancy. The researcher is looking to continue using ThinkSurvey audience panel for the next topic of research on millet-based foods.
Contact now to see us more directly and connect with you in real time.